25 septembre 2010
6
25
/

09
/

septembre
/

2010
09:41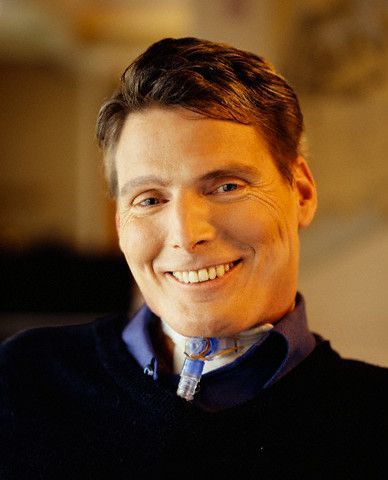 A CAREER IN THEATRE, TELEVISION AND THE CINEMA
A graduate of the prestigious Julliard School in New York in 1976, Christopher Reeve made his true debut as an actor at the theater on the boards of Broadway in the play "A Matter of Gravity" with Katharine Hepburn. The young actor is thus quickly noticed by casting directors in Hollywood and began his film career in 1977 in a small role opposite Charlton Heston in "Save the Neptune". The same year, producers Ilya and Alexander Salkind independent prepare a version for the big-screen Superman comics and actors seeking to interpret the main character. Big names such as Clint Eastwood, Robert Redford and Steve McQueen were initially considered before the production decided to entrust the role to an illustrious unknown to play alongside Marlon Brando and Gene Hackman. Christopher is well chosen from over 300 applicants and portrays the 'Man of Steel "in the blockbuster directed by Richard Donner. The film is a worldwide success bringing in over 300 million dollars (1 billion dollars today!) Worldwide. Christopher Reeve's performance is for many the key to this success, managing to move deftly from Clark Kent to Superman and interpreting the hero in the most humane method. With his fame, he plays later in "Somewhere in Time" (1979) with Jane Seymour, who became one of his most faithful friends.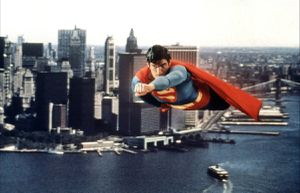 In the eighties, Christopher Reeve continues to embody the superhero three more times, in two sequels directed by Richard Lester in 1980 and 1983, and signed the controversial last chapter Sidney J. Furie in 1987. Meanwhile, he was offered many roles in action films and science fiction. But the actor, by his classical training spreads her proposals preferring to play roles more complex and less agreed: "I would rather play for a small fee in a good movie, rather than in a turnip to earn 100 million dollars" he wrote in his autobiography. He then worked on a series of independent films directed great filmmakers, including: Sidney Lumet in "Death Trap" (1981), James Ivory in "The Bostonians" (1983) and Jerry Schatzberg in "Street Smart" (1987). Between two feature films, he does not hesitate to get back on the boards of Broadway to star in plays such as "The Marriage of Figaro" or " Fifth of July "in which he plays the role of a double-amputee veteran of Vietnam.
Following the failure of "Superman IV" (1987) and "Scoop" (1988), Christopher Reeve loses his attraction for producers in Hollywood and is offered more and more roles in secondary, uninteresting films. Thus, he gradually turns toward the television, to play roles more to his liking in the early 1990s. He nevertheless finds James Ivory for "Remains of the Day" (1993), a romantic drama about the doubts and torments of a butler of a great English family, played by Anthony Hopkins. He even turns to John Carpenter's "Village of the Damned" (1995), alongside Kirstie Alley.
Despite the wealth of his career, Christopher Reeve is well aware that it is difficult to forget Superman: "Although I read the more serious films such as Remains of the day, it was clear that it was my role as Superman the public loved. I know he had a considerable impact, drawing the sympathy of the public ... ".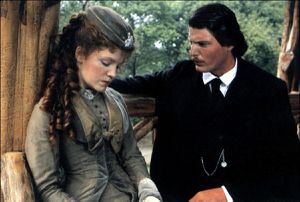 HIS SECOND LIFE
May 27, 1995, Christopher Reeve suffered a serious accident in Charlottesville, Virginia during a horse show. His horse Buck gaining momentum, jumps the first hurdle, then the second, but stops abruptly at the third. Christopher Reeve did not give up the reins and goes over the horse's head. He broke two vertebrae nearest the skull, severely damaged his spinal cord. The injury left him a quadriplegic. In other words, he is paralyzed from the shoulders to feet and depends on a respirator. He can not move his head, re-attached to the spine after a long operation. A cruel twist of fate, since his last television role was that of a paraplegic policeman in the TV movie titled "Above Suspicion" (1995).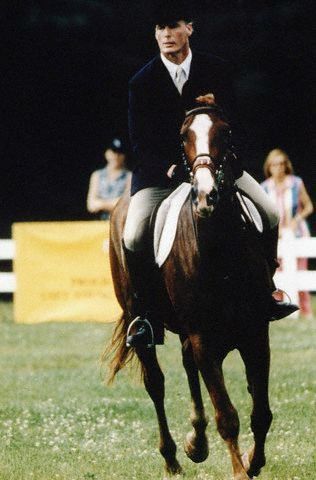 Supported by his wife, Dana, and her three children, Christopher Reeve decided to live and to devote all his energy to his rehabilitation. He recognizes that his new condition requires an iron will, assisted by several nurses morning and evening, and a personal fortune to pay the exorbitant medical expenses (nearly $500,000 per year). Convinced that there will one day a cure for paralysis, he undertook numerous physical exercises designed to stimulate his body and keep healthy. He then underwent electrical treatment to maintain muscle mass, attached to a table tilted vertically to improve bone density and even walking on a treadmill attached to a harness. All his efforts pays dividends. Indeed, since 2002, he finds his sense of touch, pain, and even managed to achieve the impossible by moving the index to his left arm and the tip of his left leg: a feat that science is still trying to explain today.
Parallel to this, he remains active despite his significant disability. Thus, he makes a notable appearance at the Oscar ceremony in 1996, chairs the Atlanta Paralympic Games, interviews and multiplies the public discourse, creates his own foundation and writes two books ("Still me" and "Nothing Is Impossible ") that become bestsellers in the United States. He even manages to continue to practice his profession, appearing frequently on television ("Rear Window," "The Practice," "Smallville") and even gets to the other side of the camera twice to prove that life and work are a matter of dignity.
VERY COMMITTED ACTOR
By 1976, Christopher Reeve is dedicated to causes close to her heart such as art, education, environment and protection of children. With the Make-A-Wish Foundation, he visits the sick children whose wish is to meet Superman. Later, he joins the steering committee of Save The Children, a charity whose aim was to help children in need around the world. In 1987, he travels to Chile to join a small group of actors from Germany, France, Spain, Argentina and Brazil demonstrating for the release of seventy-seven Chilean artists threatened death by the dictator Pinochet. After his accident, he creates his foundation, the Christopher Reeve Paralysis Foundation, aimed at finding a cure and a way to treat different types of paralysis (whether caused by injury to the spinal cord or other nervous system disorders such as multiple sclerosis or Lou Gehrig's disease). He also works actively for the rights of persons with disabilities.
Finally, he is very involved in American politics. The actor is best known for being a strong advocate of research on embryonic stem cells. Christopher Reeve will even move to the U.S. Congress to defend his position and openly criticize the policy of George W. Bush opposed such research. Indeed, stem cells represent a real hope to the extent that they are the source of all tissues and organs of the human body. Scientists hope to use this material to artificially recreate tissue compatible with patients suffering from diabetes, paralysis, Parkinson's or Alzheimer's disease.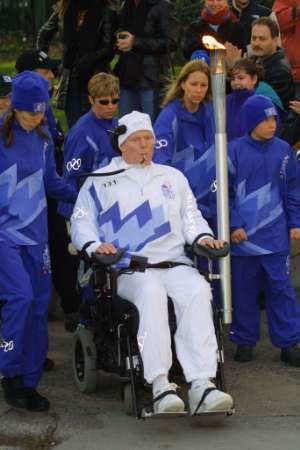 THE MESSENGER
Despite his incredible optimism and his countless efforts to keep fit, Christopher Reeve was a very fragile health. Phlebitis, infections, pneumonia, alopecia ... Nothing is spared. In 2004 after being treated for a bedsore, a common injury among disabled people, which affected his entire body, the unforgettable Superman suddenly lapses into a coma before being transported to a hospital near New York, where he eventually passes away, October 10 at 17:30.
The big heart of Christopher Reeve has finally succumbed to exhaustion after these nine years where he fought for the dignity of the disabled. The vice-president and research director of the Foundation, Susan Howley, said "Ultimately, the body reaches the breaking point where it can no longer fight. His heart gave up the fight." Despite his sad death, the Superman actor leaves behind an immeasurable legacy.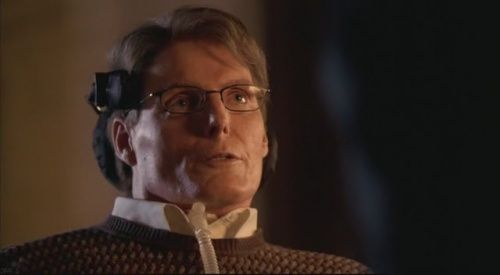 Barack Obama, who campaigns for stem cell research, said in March 2009 that "the United States owed much to people like Christopher Reeve and his wife Dana, who have created a foundation to find a therapy for spinal cord trauma . Finally, for the 7th Art, he left an indelible mark in his role as the Man of Steel Christopher Reeve will always be the first actor to have made us believe a man could really fly.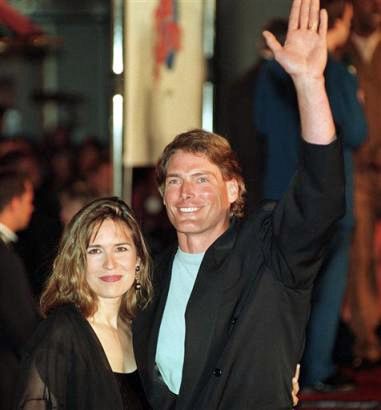 A beautiful tribute for Christopher Reeve in CGI (2010) :
A fantastic review about "Somewhere in Time" :